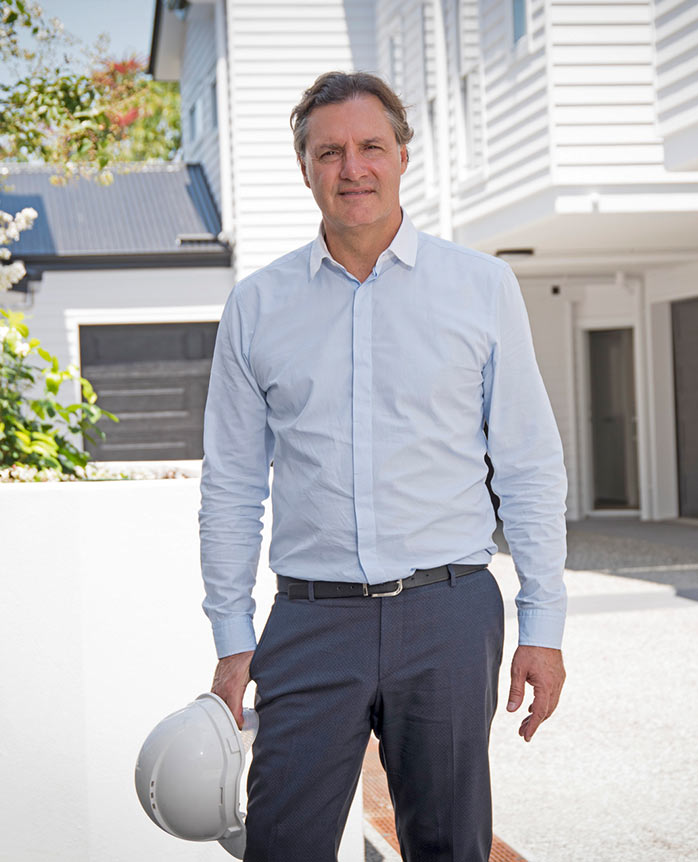 John Dracakis established Jadecorp Property Group Brisbane in 1997 with a vision to develop and construct quality projects throughout Queensland.
With over 30 years of well-rounded experience in both property and construction, John manages all aspects of the Jadecorp business efficiently in his role as Director – from site acquisition, planning and design, through to sales, construction and delivery.
He commenced his career graduating from The University of Sydney graduating with a Bachelor of Civil Engineering (Honours).
John worked with planning consultant firms on a number of major projects across Sydney.
Upon gaining his open builder's licence, with a keen interest in construction and development, John immediately transitioned into working as a project foreman, constructing luxury properties around Sydney Harbour.